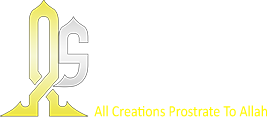 Important Notice: Exclusive Content Policy
Assalamu Alikum,
Sheikh Mohammed Bin Ziyyad's speeches are exclusively available on his official website, www.alsajda.com. We kindly request the removal of any unauthorized uploads, particularly on platforms like YouTube. We will take legal action if necessary to protect his exclusive rights. Your cooperation is greatly appreciated.
Sincerely,
Alsajda Team
About Us
We are very conscientious about the material on our website; therefore, we have a strict policy of making sure that all the material comes from a reliable source and has been proof-read by a Muslim scholar ('alim). We have taken all the necessary measures to ensure that the content on this website is free from errors. In the event that you still find mistakes in the Arabic text or any translations, however, then we humbly ask you to immediately report these inaccuracies so that they can be rectified as quickly as possible.